SECURITY AND CONFORMITY

Security and conformity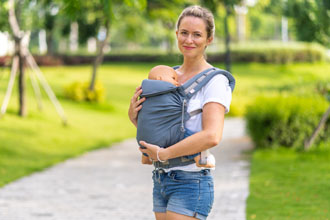 We are very demanding on the quality of our products, as they are intended for babies and children. That's why we do our best to ensure top quality from development to manufacturing.
At Ling Ling d'amour, we have chosen to work exclusively with cotton from certified organic origin. Its organic cultivation means that no pesticides or heavy metals are used. Water consumption is also lower than for regular cotton. Organic cotton is better tolerated by our skin and the chance of allergy is much lower.
Using our textile expertise, we have selected the accessories we use (cords, buckles, straps…) amongst the best on the market (COATS, Duraflex, ...).


Our baby carriers have been tested and approved by a certified testing laboratory, using a standard test procedure based on NF EN 13209.2 and now tested and certified CEN/TR 16512. They comply with all safety requirements.
Each baby carrier comes with an instructions leaflet, containing safety guidelines and illustrated step-by-step instructions to carry your child on the front or the back.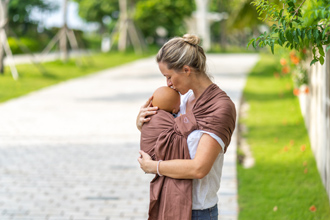 Our baby carriers comply with safety requirements.